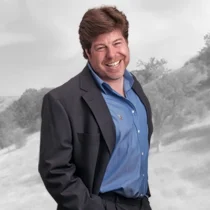 Jeff Shoket, Thousand Oaks Real Estate Agent
Jeff Shoket is a proud advocate for the Conejo Valley in addition to the lifestyle it provides, more importantly, Jeff has been a part of this community for over 40 years. Moving to Thousand Oaks in the late 1970s, he experienced the explosive development that would occur within a few years of his family's arrival to Thousand Oaks.  Thousand Oaks real estate agent Jeff Shoket has unique knowledge the city dating back to when it was a small rural town. As a result of this growth Thousand Oaks is among the largest developing cities in Ventura County.
Jeff Shoket joined Irina's Real Estate team in order to form a powerful real estate agency. As a result, they have unparalleled expertise at buying and selling homes in the Thousand Oaks area.
With 20+ years of knowledge in consumer marketing, project management, & public relations, Jeff Shoket brings long proven strategy to the way your property is presented to the public.
"To know your clientele, you have to ask the right questions and listen to the answers that best illustrate their true goals."
-Jeff Shoket
Thousand Oaks Real Estate Agent
As a result of his passion for the arts Jeff is also talented with visual storytelling in addition to marketing photography. Other interests include international travel, culture, in addition to food. Thusly, his travels have taken him to Europe, in addition to the UK, and Mexico. Jeff is also a daily devotee of pickleball, giving him a venue to socialize with his friends and peers.